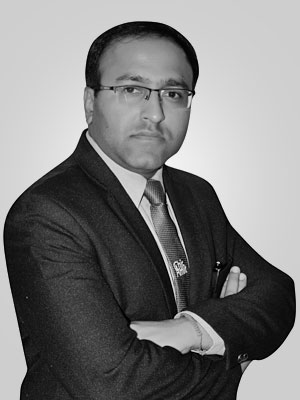 Prakul Khurana
prakul@chiramritlaw.com
Mr. Prakul Khurana practices in litigation in various fields like Direct and Indirect Taxation, Constitutional Law, Companies law, Alternative Dispute Resolution, Banking and Securitization Laws, Economic offences, Consumer Laws, Labour laws and General Corporate & Commercial Laws.
Mr. Khurana has litigation experience of over 13 years and has also advised various clients in matters involving shareholder disputes and minority actions and has various numbers of reported Judgments in diverse areas of law to his credit.
Mr. Khurana apart from being active in litigation has also represented clients in various domestic commercial arbitration matters and has acted for and on behalf of the clients in various other transactional matters. His practice involves representing clients before various courts, statutory tribunals and regulators including the Supreme Court of India, various state High Courts, National Company Law Tribunals, Income Tax Appellate Tribunals, Customs, Excise and Service Tax Appellate Tribunal, National Green Tribunal, Electricity Commissions, to name a few.
Mr. Khurana did his graduation from the University of Punjab and Post-Graduation Diploma in Business Administration from Symbiosis Pune.
Areas of Expertise
Direct & Indirect and International Taxation
Alternate Dispute Resolution
Economic Offences
Consumer laws
General Corporate
Commercial Laws and Land Acquisition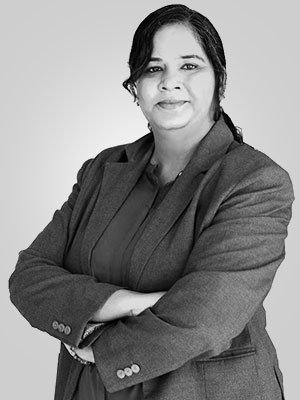 Ritu Soni
ritu@chiramritlaw.com
Ms. Ritu Soni leads the Corporate Team of the firm and has vast experience in the areas of Mergers and Acquisitions, Capital Markets, Private Equity, Foreign Investments, Real Estate, Competition Law, IPO, Banking, Arbitration matters, Money Recovery matters, Succession Planning, Intellectual Property Rights, Insurance and Consumer Forum matters, stamp duty related queries.
Ms. Soni's interest areas also include Capital Markets, Banking, Dispute Resolution, Succession Planning and Intellectual Property Rights. Apart from having Corporate edge, she also has litigation experience before various State High Courts and has also appeared before the National Green Tribunal, Arbitration Tribunal, National Consumer Disputes Redressal Commission and State Consumer Disputes Redressal Commission.
Ms. Soni is gold medalist from MLSU. She has also served as faculty of corporate laws at National Law University, Jodhpur.
Areas of Expertise
Commercial Laws
Corporate Restructuring
Securities Laws
International Arbitration
Banking & Finance
Real Estate Transactions
Stamp & Registration
Succession Planning
Consumer Laws
eCommerce Agreements
Transaction Advisory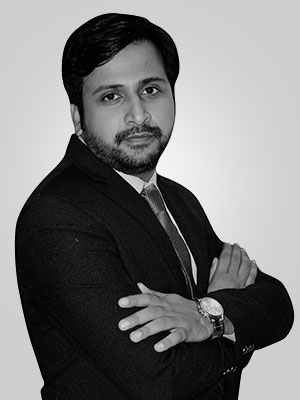 Rahul Lakhwani
rahul@chiramritlaw.com
Mr. Rahul Lakhwani practices in the field of taxation. Currently, he is practicing as an advocate and is also a fellow member of ICAI and licentiate member of ICSI. He has also done a Certification Course in Indirect Tax Conducted by ICAI.
Mr. Lakhwani carries an extensive experience in the field of taxation and has been involved in consultancy and advising clients from diverse industries such as manufacturing, banking & finance, real estate, information technology amongst others on tax planning, compliance, departmental litigation, due diligence, etc. As a part of the litigation team at the firm, he regularly appears before various forums including Tribunals and High Courts.
Mr. Lakhwani also undertakes trainings sessions on the intricacies under GST regime for various Government departments, ICAI and ICSI. He is a vivid writer and regularly contributes articles to reputed journals such as STR, Taxindiaonline, ICAI journals, etc. on evolving issues of taxation. He is also a profound speaker and deliver lectures at various conferences conducted by ICAI, ICSI and also for various corporate houses.
Areas of Expertise
GST & other Indirect Taxes
Income Tax
Tax advisory on Real Estate Transactions.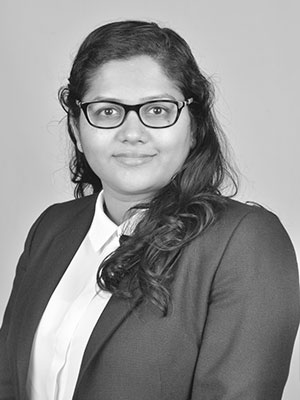 Harsha Totuka
harsha@chiramritlaw.com
Mrs. Harsha Totuka practices in the field of corporate commercial laws. She handles an entire gamut of general corporate matters including advisory on day-to-day legal issues concerning commercial & business affairs, corporate legal affairs, corporate transactional matters and governmental & regulatory compliance. She also has the expertise to advise financial institutions, NBFC's on complex stamp and registration related issues, rules and regulations issued by RBI relating to the operations and management of financial institutions in India.
Mrs. Totuka has extensive experience in legal structuring of diverse types of commercial arrangements and drafting commercial contracts and documentation. She regularly advises clients on legal issues concerning inbound and outbound investments, strategic alliances and collaborations. Her practice also covers conducting legal due diligence, advising investee/issuer companies, finalizing offer document and providing overall transactional support. She has advised clients from diverse sectors ranging from hospitality, health care, manufacturing to banking and finance.
Mrs. Totuka is also a part of intellectual property practice of the firm and provide services relating to intellectual property registration, infringement and passing off, technology transfer, franchising, intellectual property audit etc. She also advises on complex legal and commercial issues related to insurance claims.
Mrs. Totuka is an alumnus of ILS Law College, Pune.
Practice Areas:
General Corporate
Banking & Finance
Private Equity & Capital Markets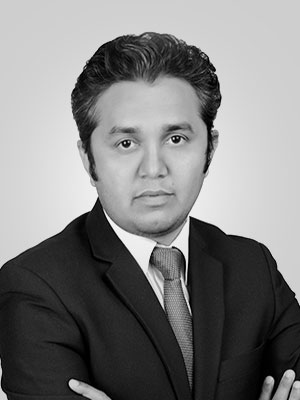 Kundan Singh Rathore
kundan@chiramritlaw.com
Mr. Kundan Singh Rathore has been associated with the firm since 2011. He is part of the corporate team of the firm. He has undertaken various assignments, including advising clients on issues relating to company law, IPR, labour laws, arbitration, contracts, real estate, partnerships and various other issues in the day to day operation of various business entities. He specializes in drafting and review of commercial agreements relating to variety of commercial transactions, including real estate transactions, acquisitions, employment, IPR, etc.
Since 2014, Mr. Rathore is heading firm's real estate practice and has been advising clients on real estate laws, government policies, structuring of real estate transactions, drafting and vetting of agreements/documents for real estate transactions, real estate due diligence and assisting clients in contractual negotiations. Apart from heading the real estate practice of the firm, he also handles mergers/amalgamations and demerger assignments of clients.
Mr. Rathore completed his B.A. LL.B. (Hons.) in 2008 from Hidayatullah National Law University (HNLU), Raipur, India. He has a total work experience of over 10 years in the profession. Prior to joining the firm, he was associated with Universal Legal, New Delhi.
Practice Areas:
Real Estate
General Corporate
Mergers and Demergers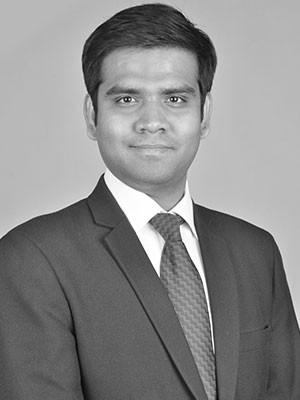 Nikhil Totuka
nikhil@chiramritlaw.com
Mr. Nikhil Totuka is a chartered accountant and an advocate by qualification and heads the management consultancy wing of the firm.
Mr. Totuka has deep expertise in corporate financial planning and analysis coupled with strong taxation knowledge. He enjoys transaction advisory and corporate restructuring as his passion and has ability to weigh all pros & cons of various legal structures. He has experience on creation of optimum organization structures, onshore & offshore advisory, and transfer pricing with global clients.
Mr. Totuka has extensive experience in planning the succession of family and businesses. He acts as a management and legal advisor to the family board of various business houses and regularly participates in their board meetings as a consultant.
Mr. Totuka is customer centric and customizes solutions ensuring ease of business & ring fencing of risks. He has ability to pro-actively envisage potential risks for clients & advise them appropriately. Being a prolific speaker, he has delivered lectures and presentations at various platforms on contemporary issues.
Practice Areas:
Transaction Advisory
Succession Planning
International trade & advisory
Corporate Restructuring
Process improvement